Custom Search
Last updated 06-07-2011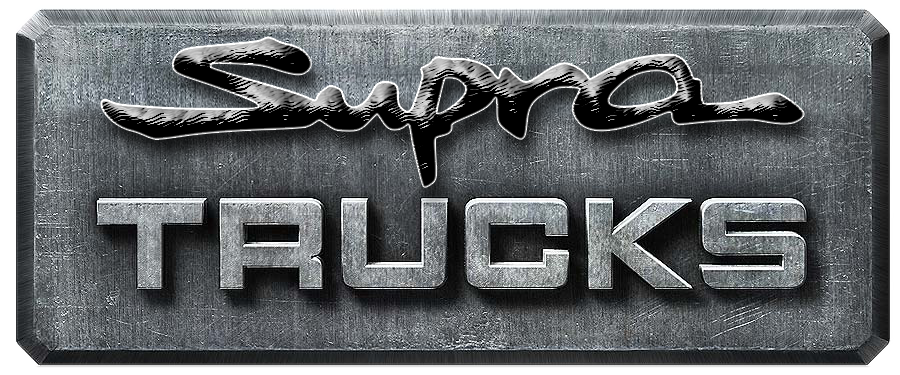 2003 Toyota Tacoma S-Runner 2JZ-GTE
Email Me


This is the latest creation from the Supratruck garage. It's a 2003 Tacoma SRunner with only 28k miles. The engine is a 2JZ-GTE from a 94 Supra Turbo. Progress pictures from beginning to present are below:
Under The Hood: 3.0L (2JZ-GTE); SP67DBB Turbo (P-Trim .81 A/R Dual Ball Bearing); K&N Filter w/ 4" Inlet; Tial 44mm Wastegate; Tial 50mm BOV, Custom SS manifold; Crower 272 Cams; Greddy Cam Gears; Multi-angle valve job; Brian Crower valve springs and titanium retainers; Cometic head gasket; ARP Headstud kit; Greddy timing belt; Greddy Pulley Kit; Shortened throttle body; NGK racing spark plugs; Dual Electric Fans; Isuzu NPR intercooler with custom piping; dual feed fuel rail; 1000cc Siemens fuel injectors; 2 x Walbro 255lph fuel pump, Aeromotive fuel pressure regulator
Drivetrain: R154; ACT Extreme 6-puck; Detroit TrueTrac Locker, Toyota Tundra Case with Motive 4.56 Ring & Pinion
Exhaust: Custom 3" SS piping; Borla XR-1 Racing Muffler
Suspension: Lowered 3inch front double-wishbone independent, Lowered 3inch rear leaf spring suspension with SPEED-TRAC bars, Tokico gas shocks, Increased-rate springs at all four corners as well as stabilizer bars front and rear.
Electronics: AEM-EMS, HKS DLI
Rollers: RacingHart CX 19X8.5 (front) 19X9.5 (rear); Pirelli P-Zero Rosso tires
Brakes: Rotora 13inch (4-pot) front calipers w/2pc drilled and slotted rotors; Rotora 12inch (2-pot) rear calipers w/1pc drilled and slotted rotors.
Outside: Black Sand Pearl; Debadged; Shaved tailgate, antenna and hood squirters; 7pc TRD body kit, Toyota X-Runner hood scoop, B-Cool Billet grille inserts, Snugtop snuglid
Inside: Lotek gauge pod, AEM UEGO Wideband Air Fuel Ratio Gauge; AEM Serial Datastream Gauge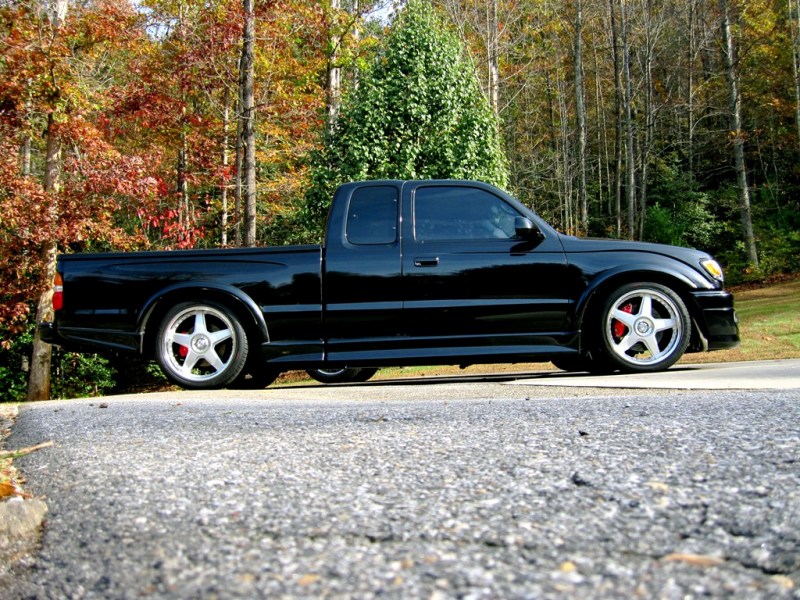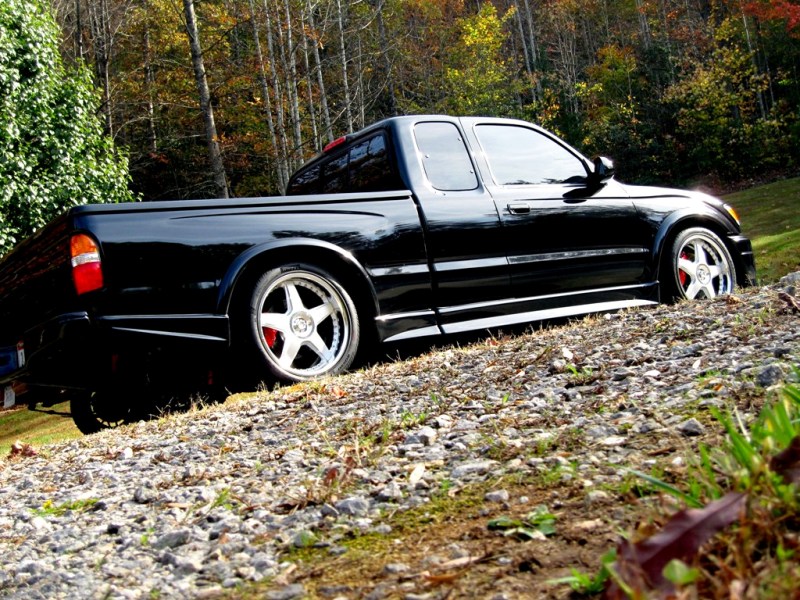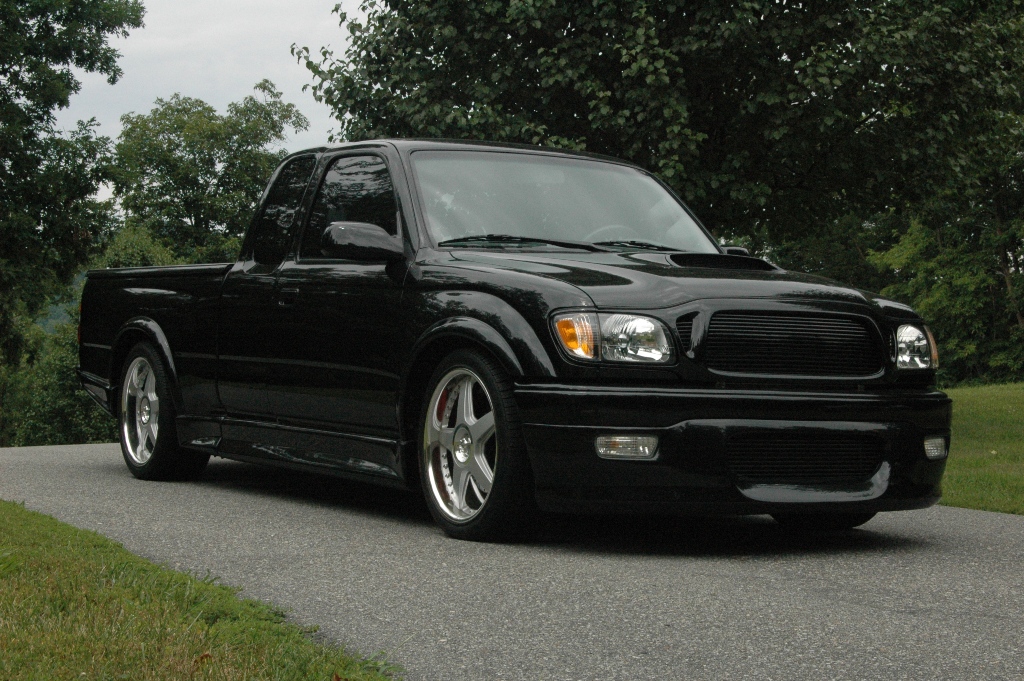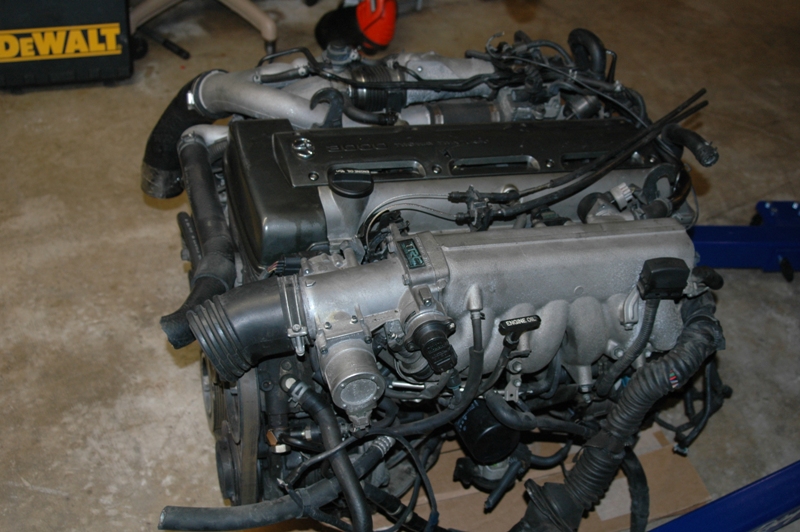 Truck with stock V6 beloww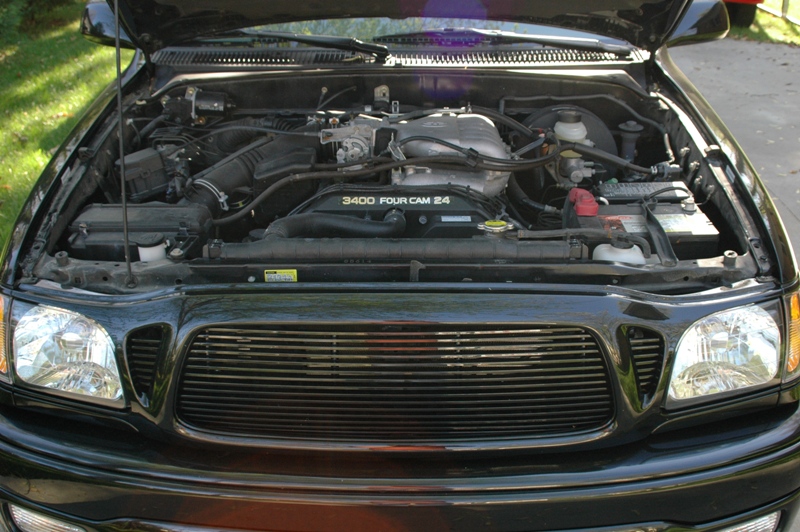 Stock V6 removed and begging for the 2JZ :)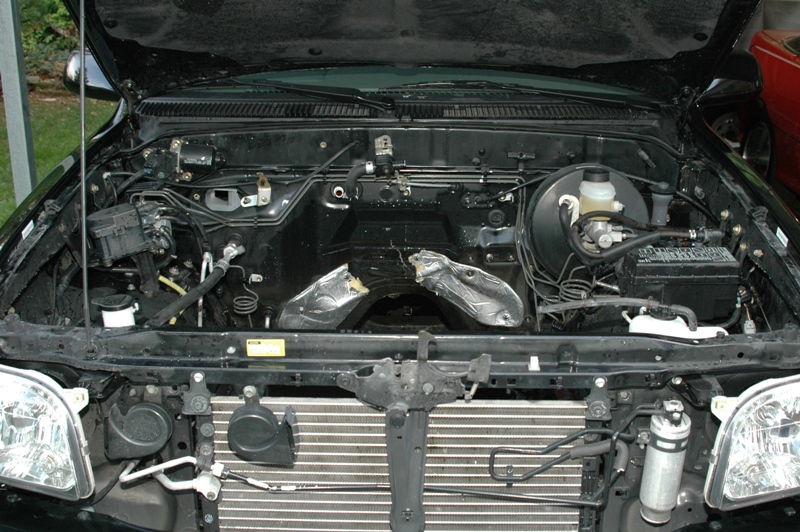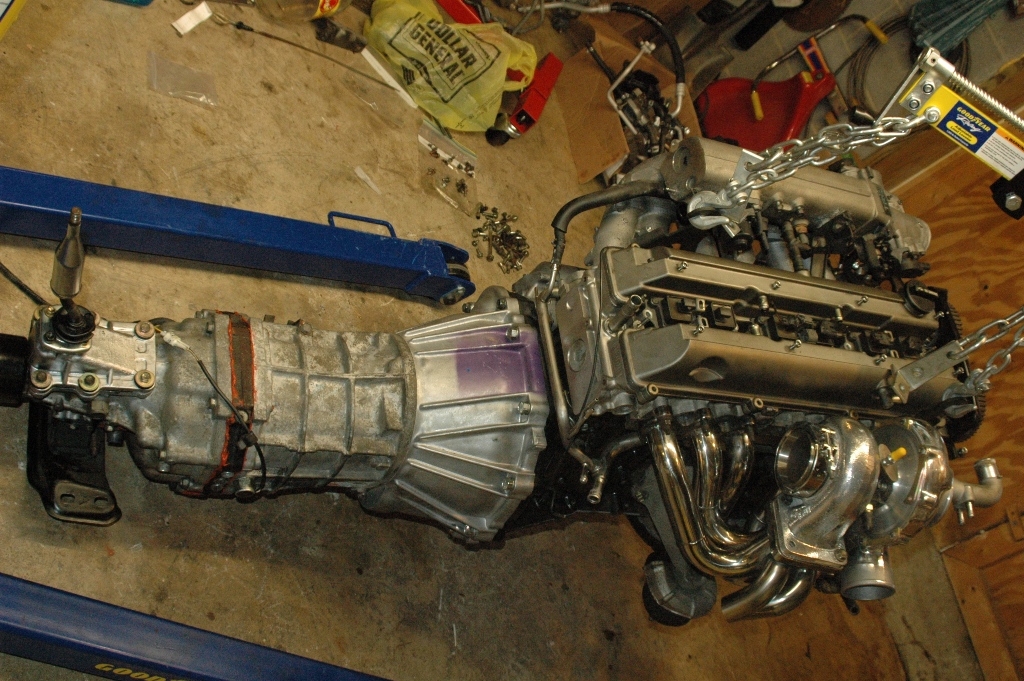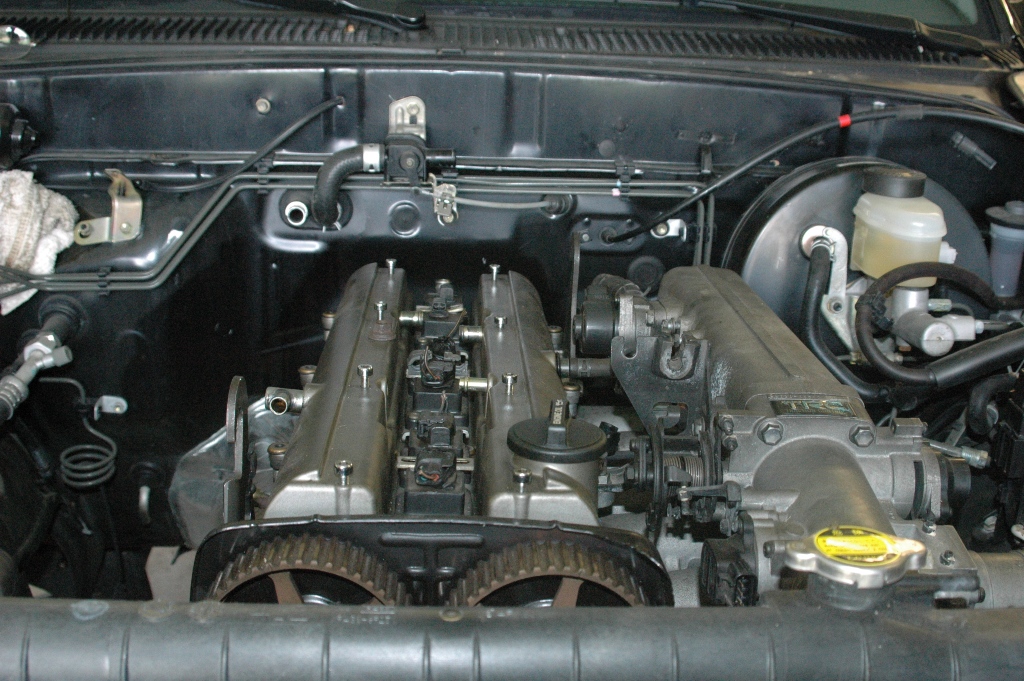 Custom solid engine mounts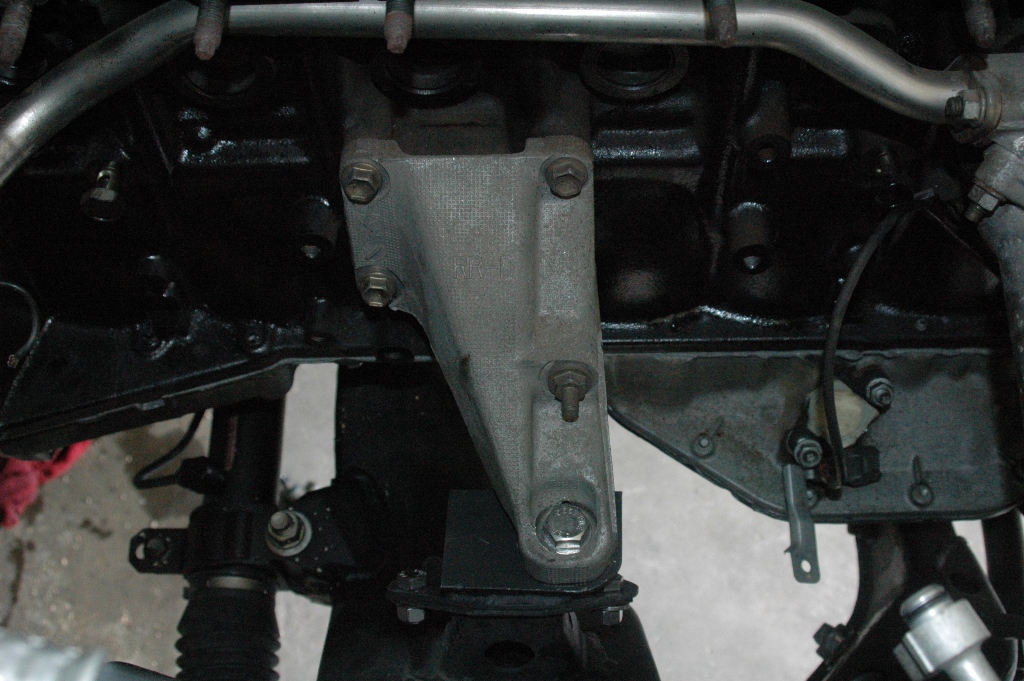 Modified factory transmission mount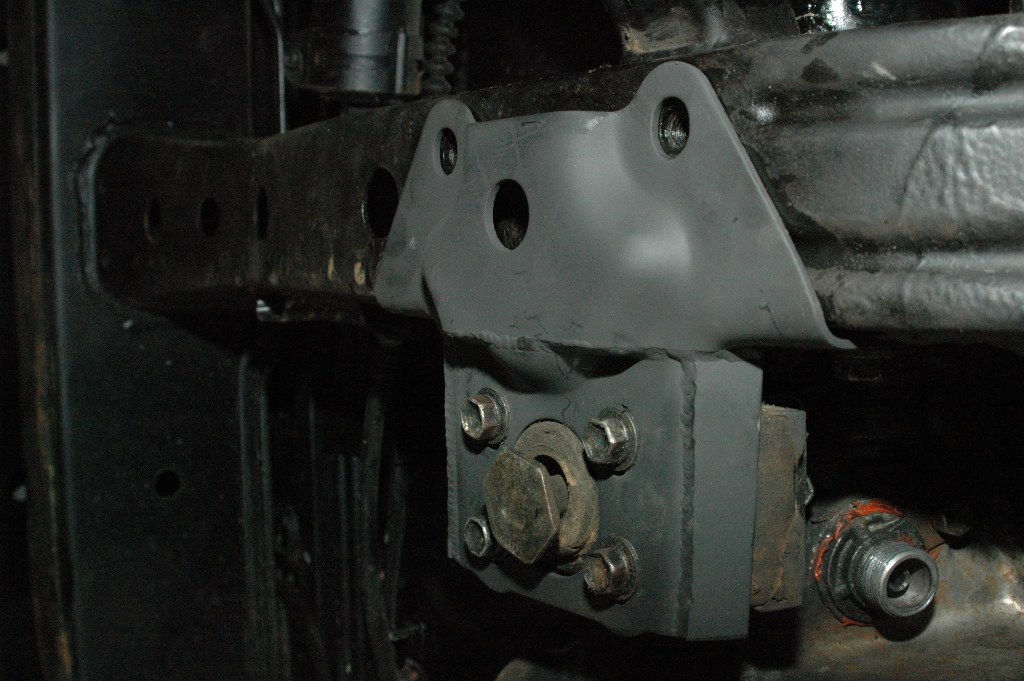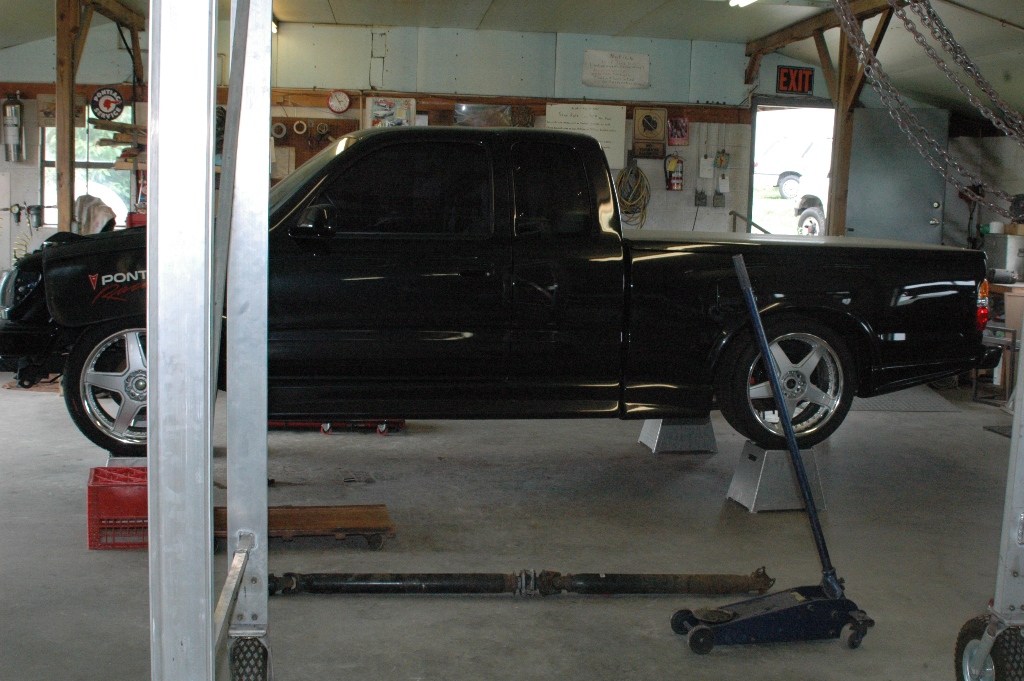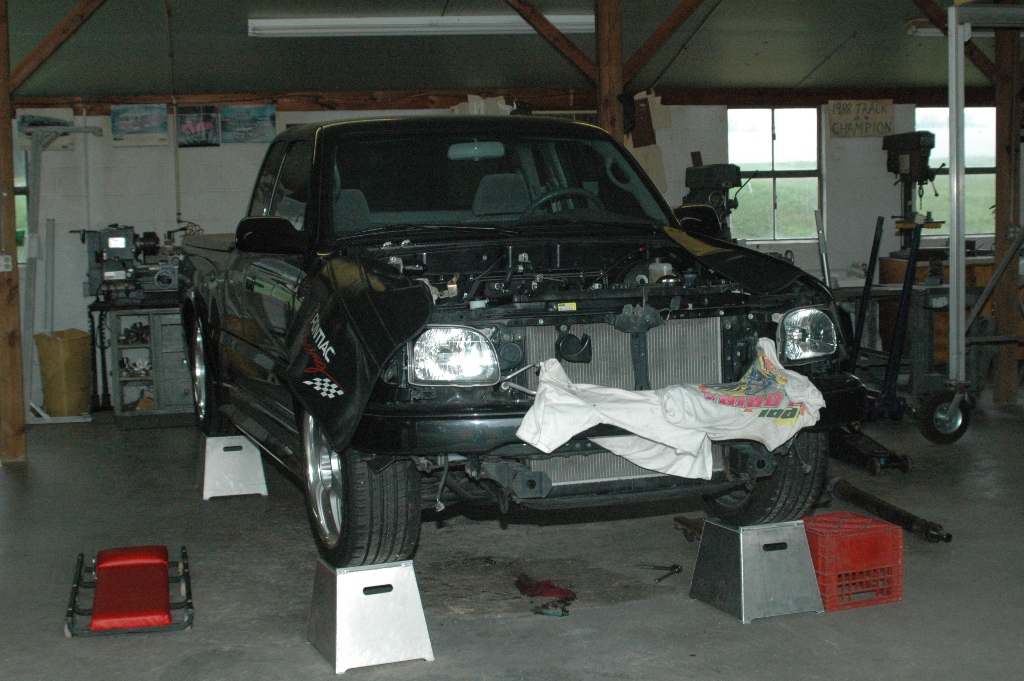 R154 shifter sits about 5" back from factory location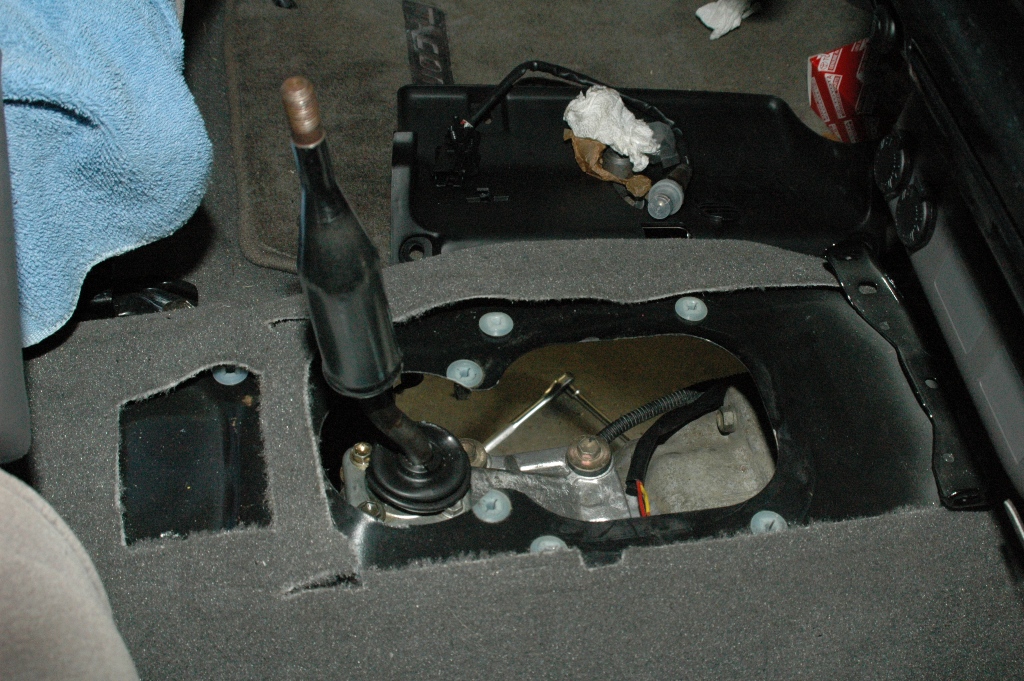 Isuzu NPR intercooler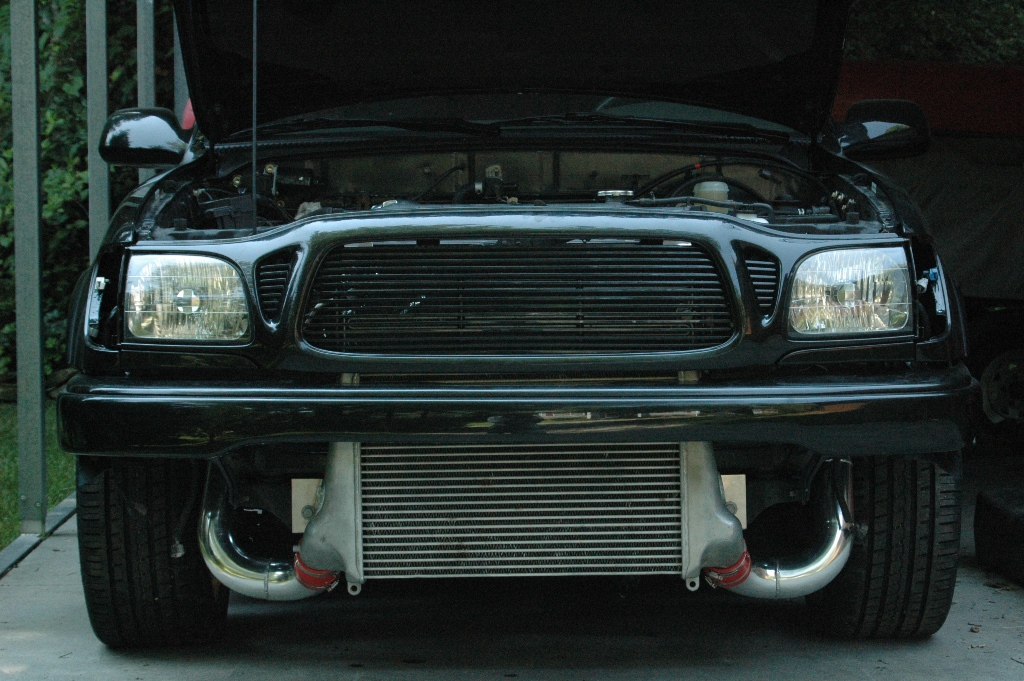 3" aluminum IC piping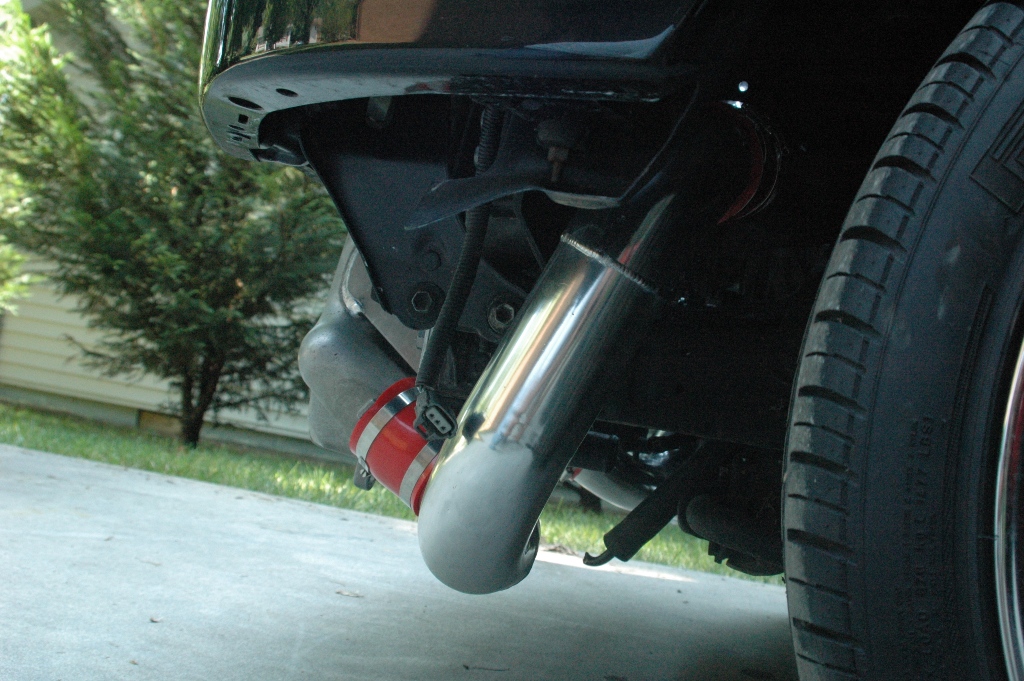 Custom 304 stainless downpipe with AEM wideband O2 sensor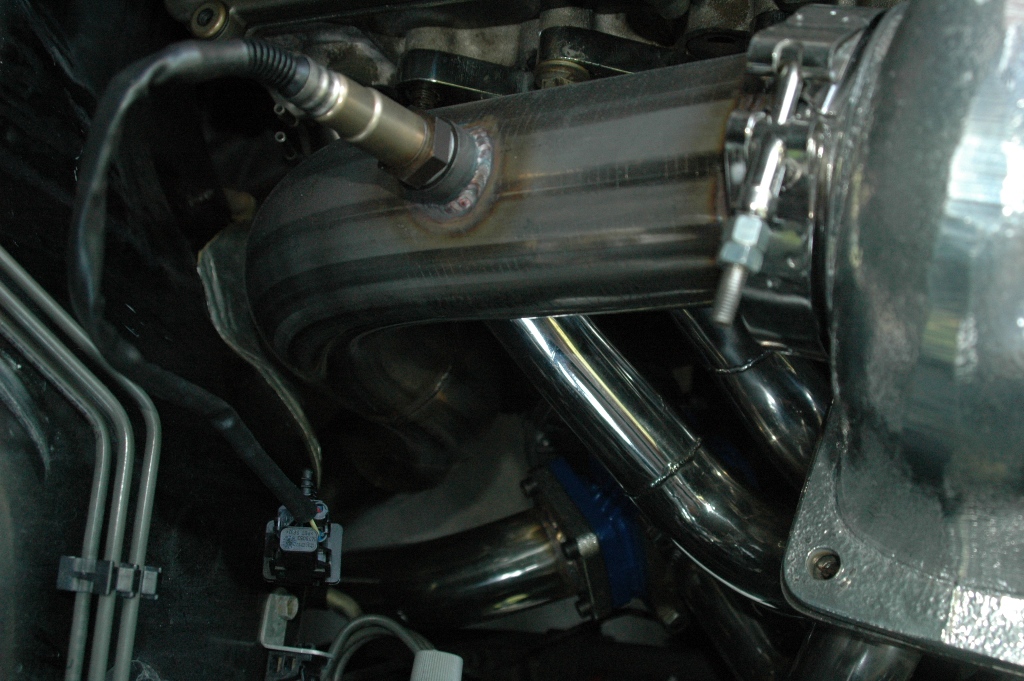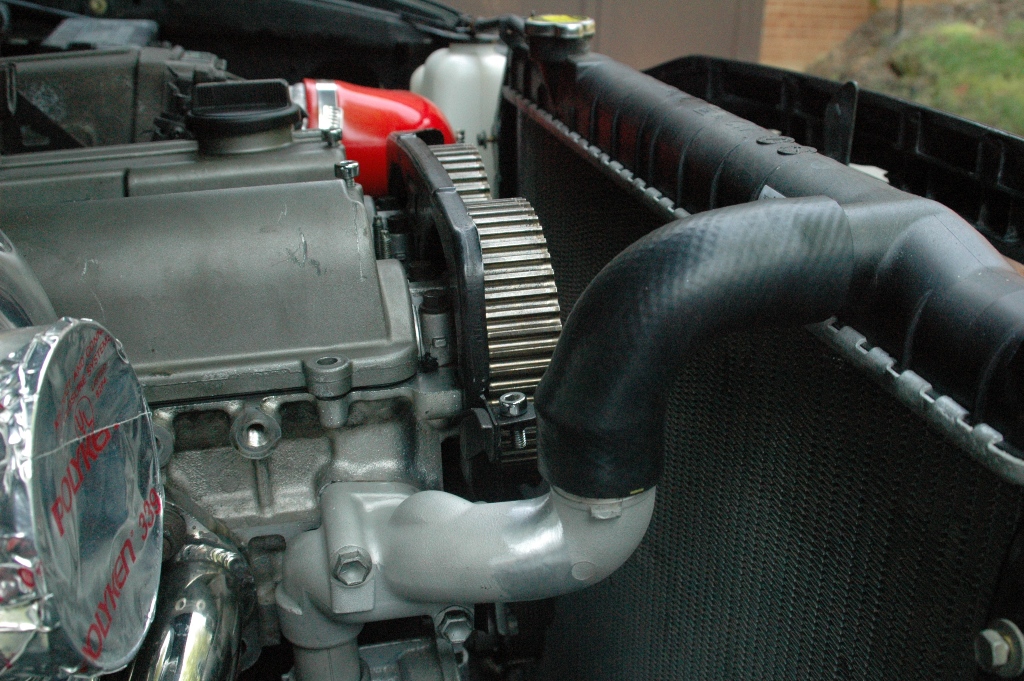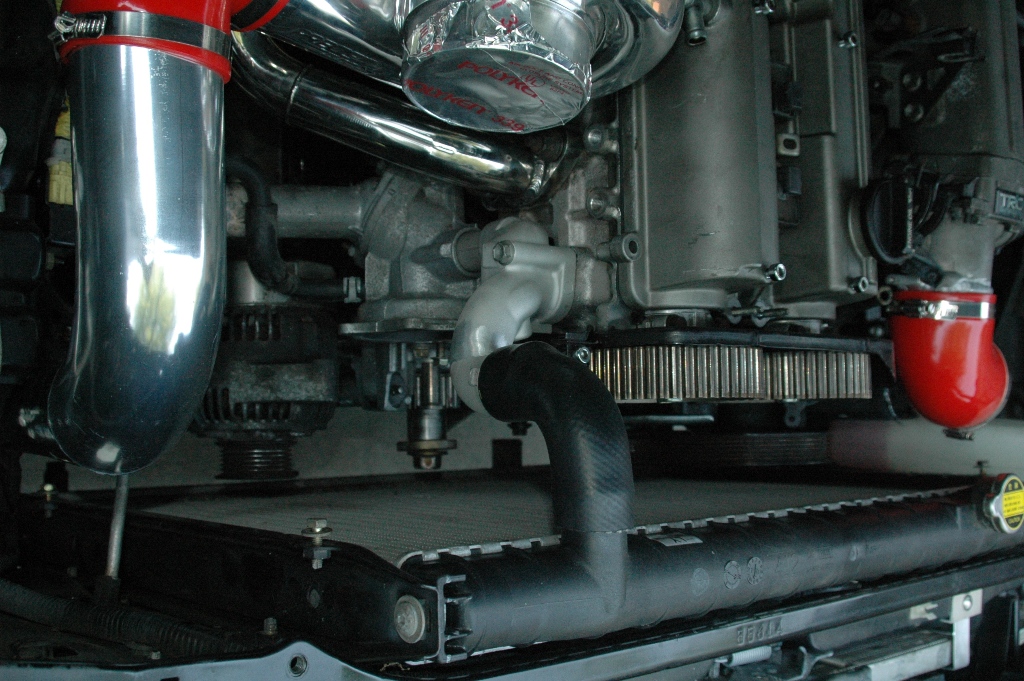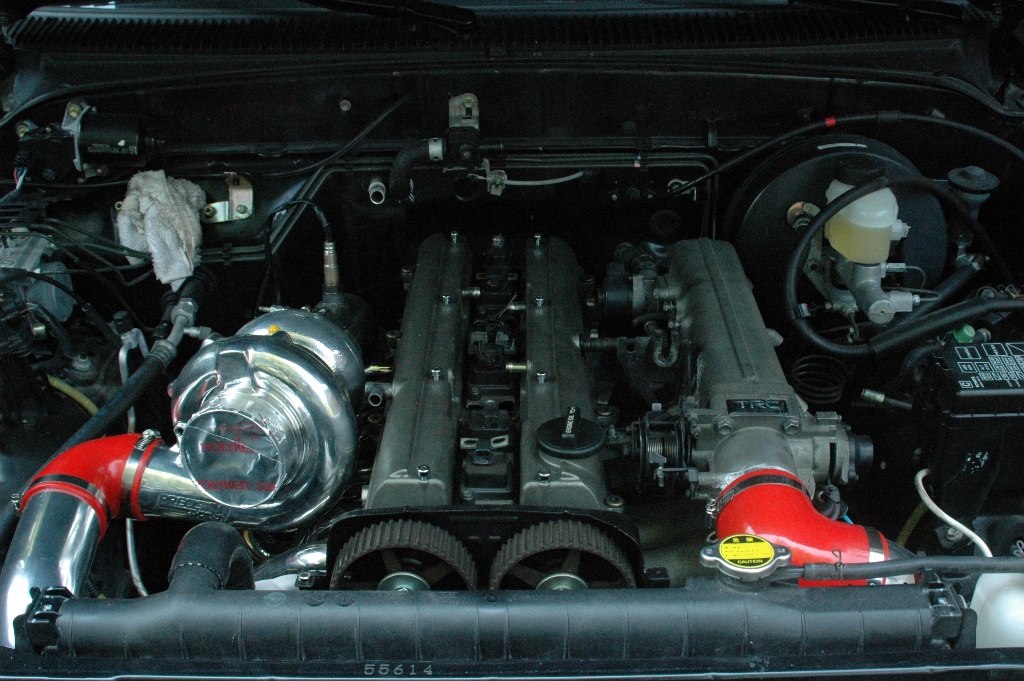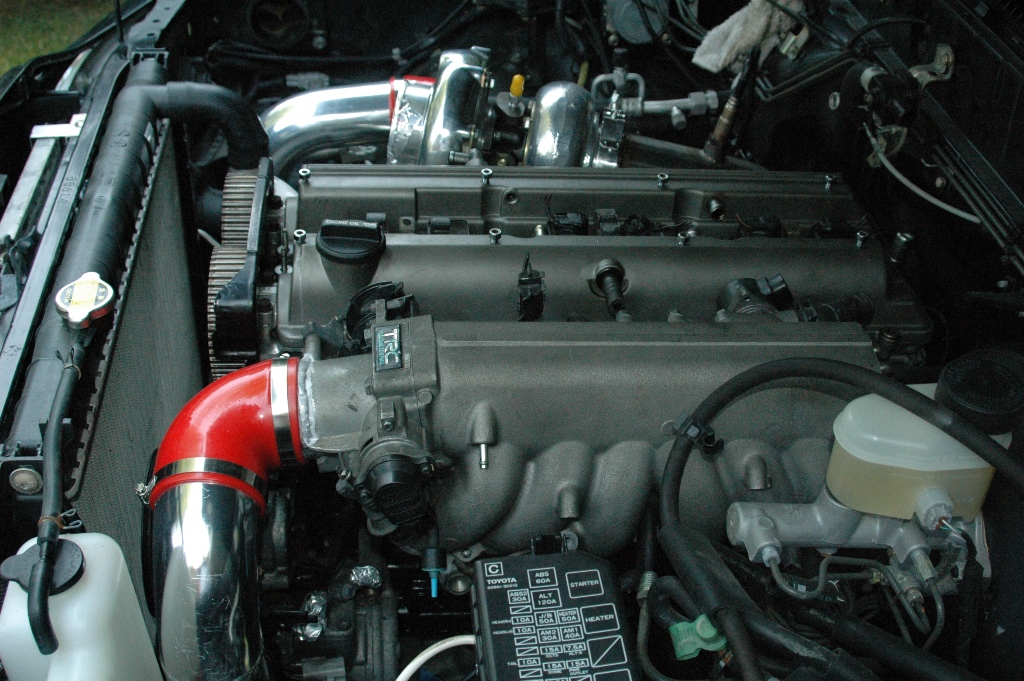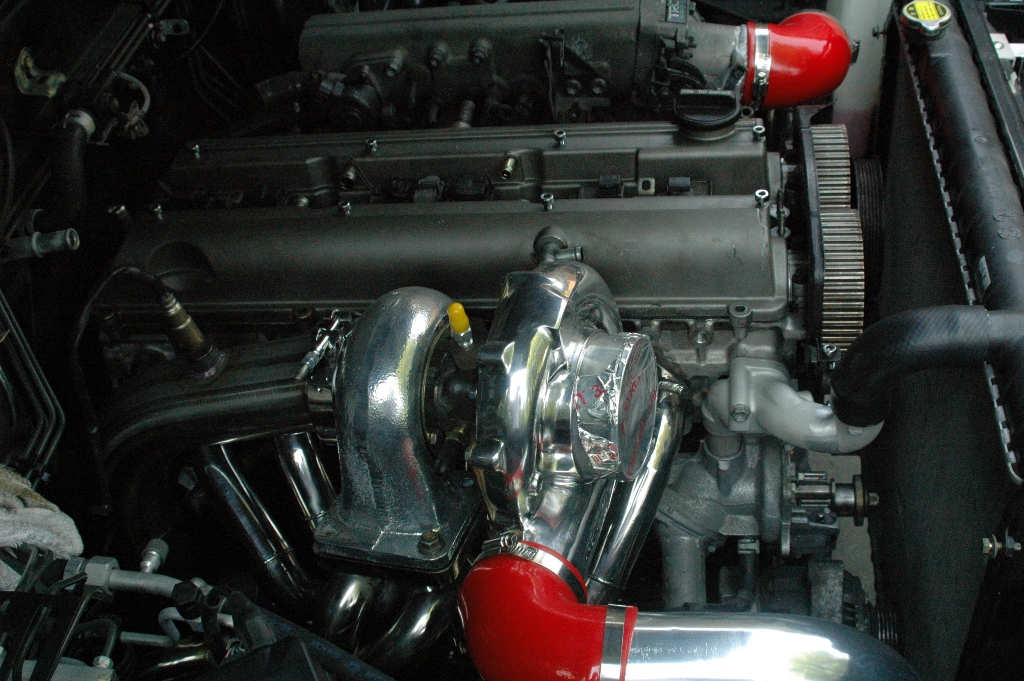 2JZ engine sits lower than the factory V6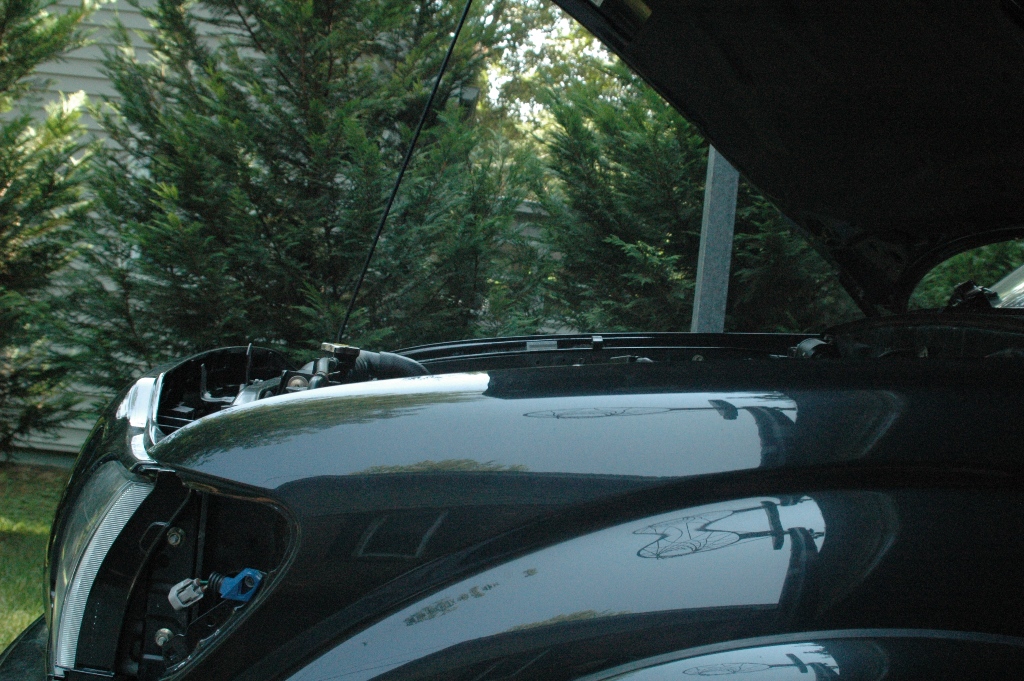 downpipe after polishing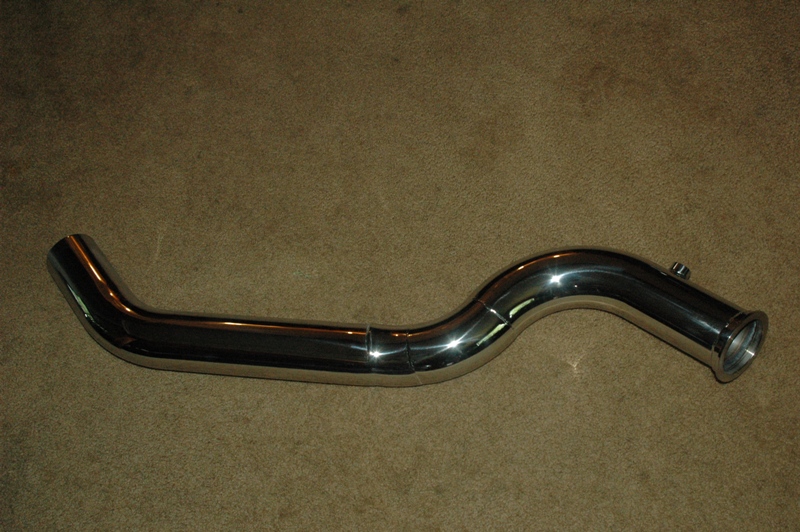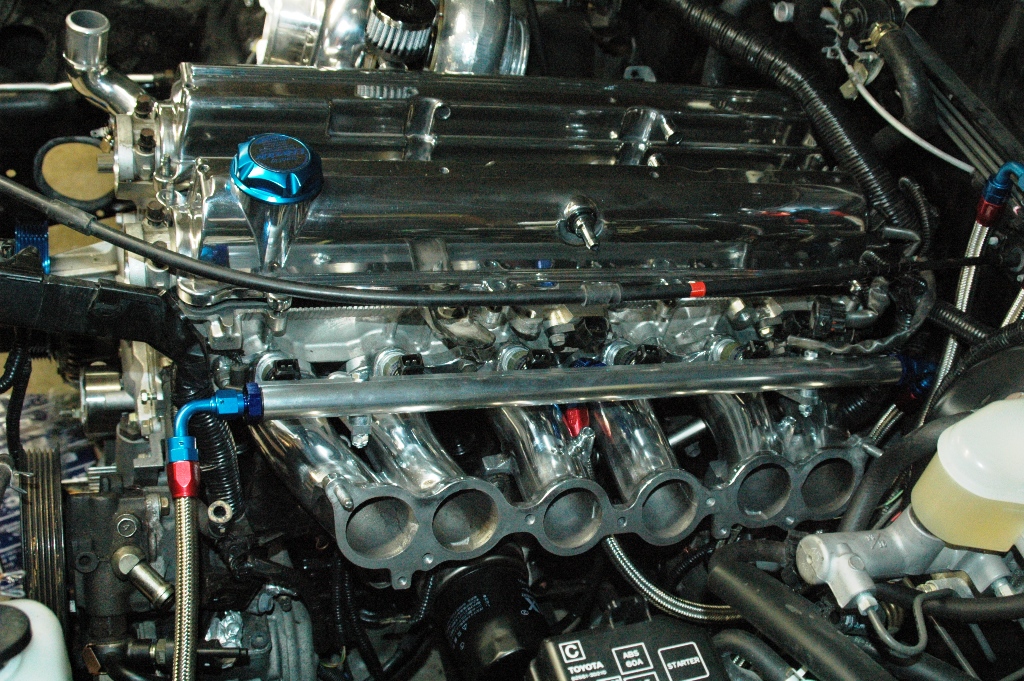 Greddy cam gears and belt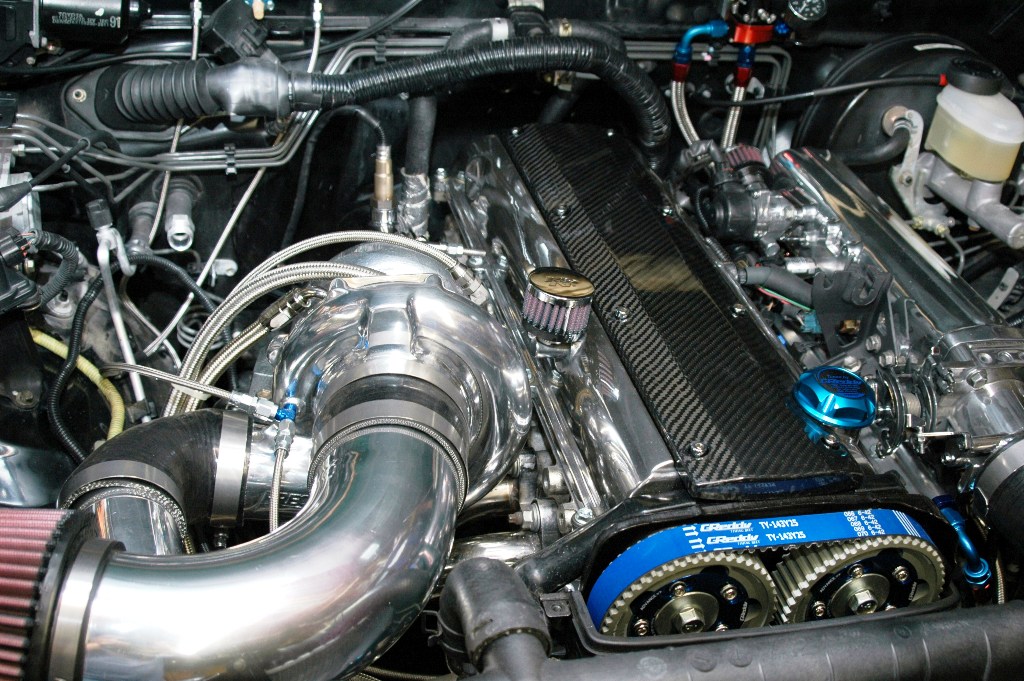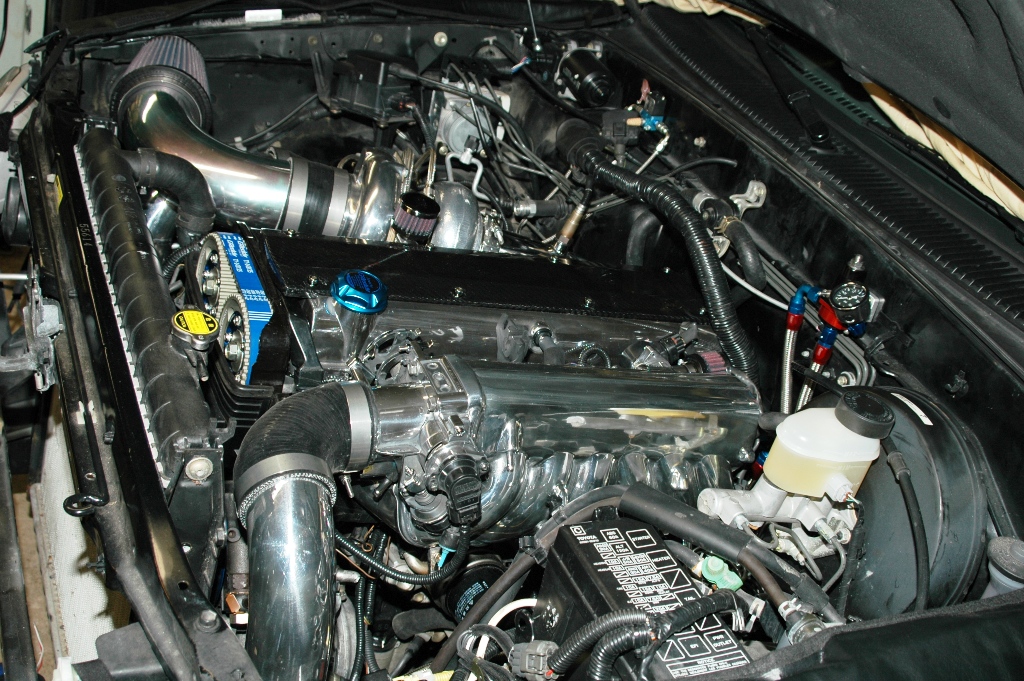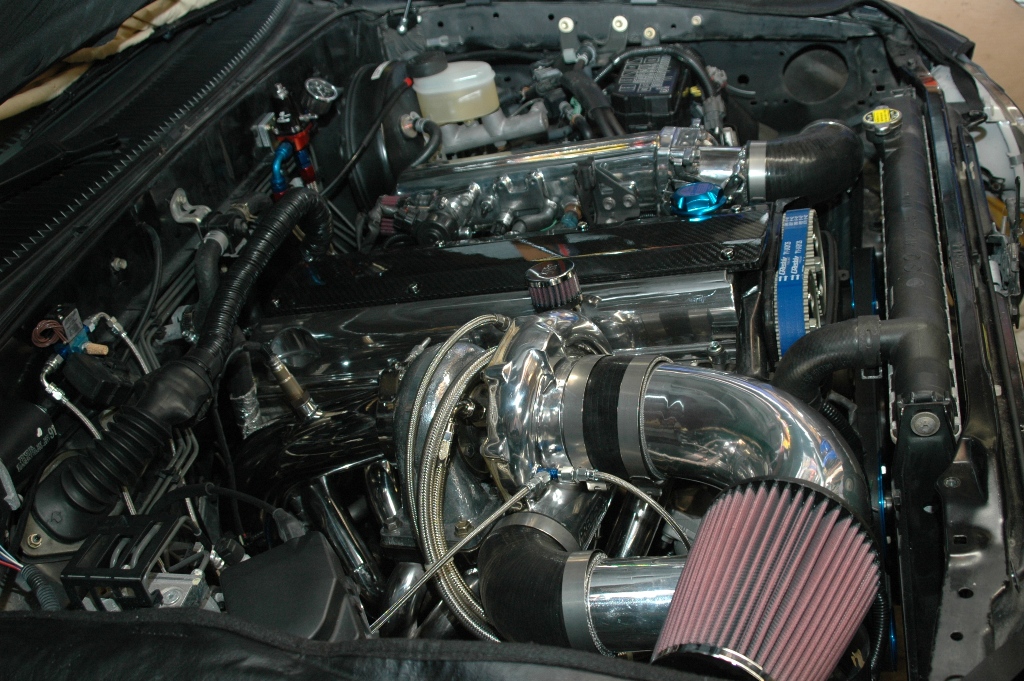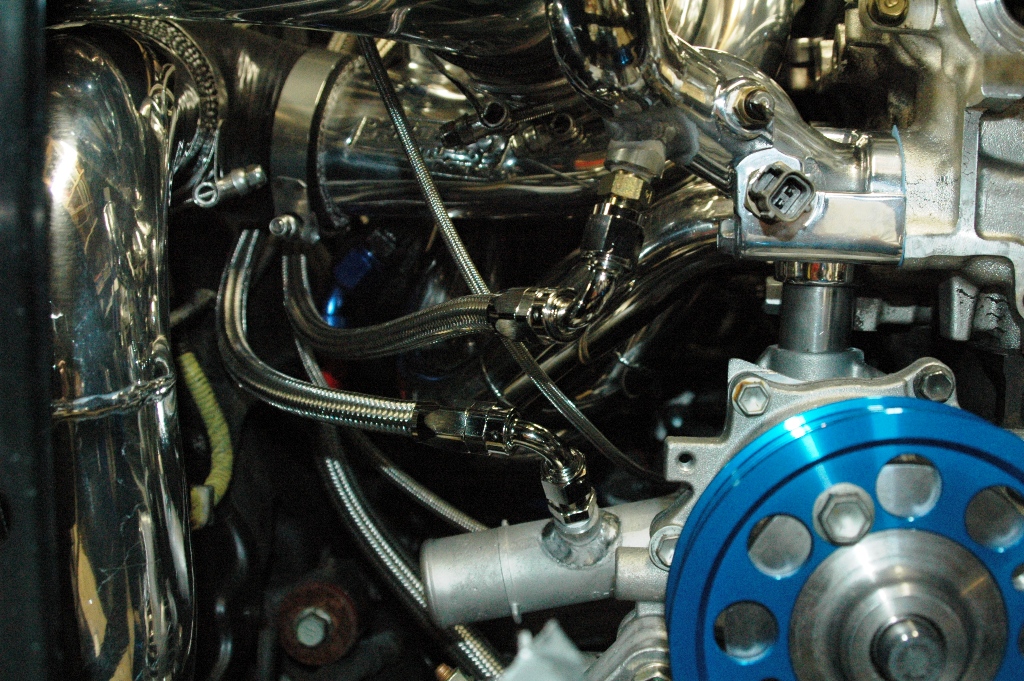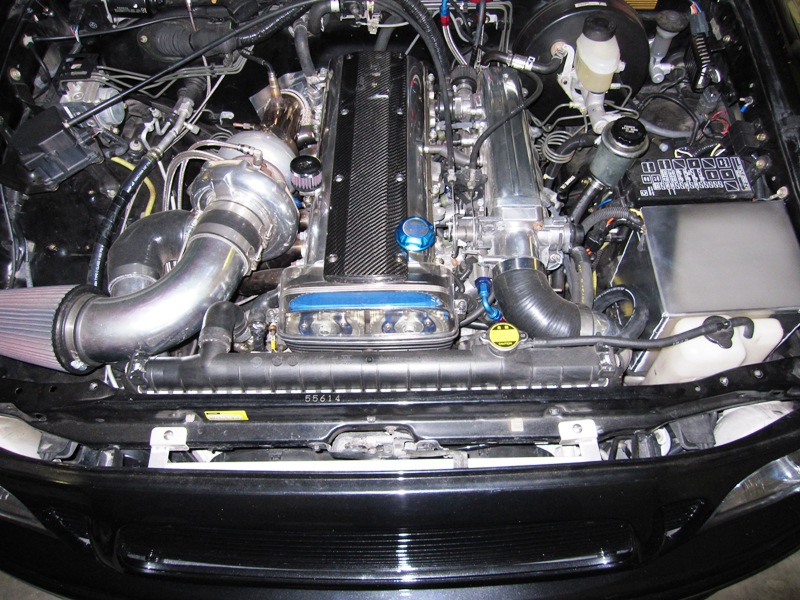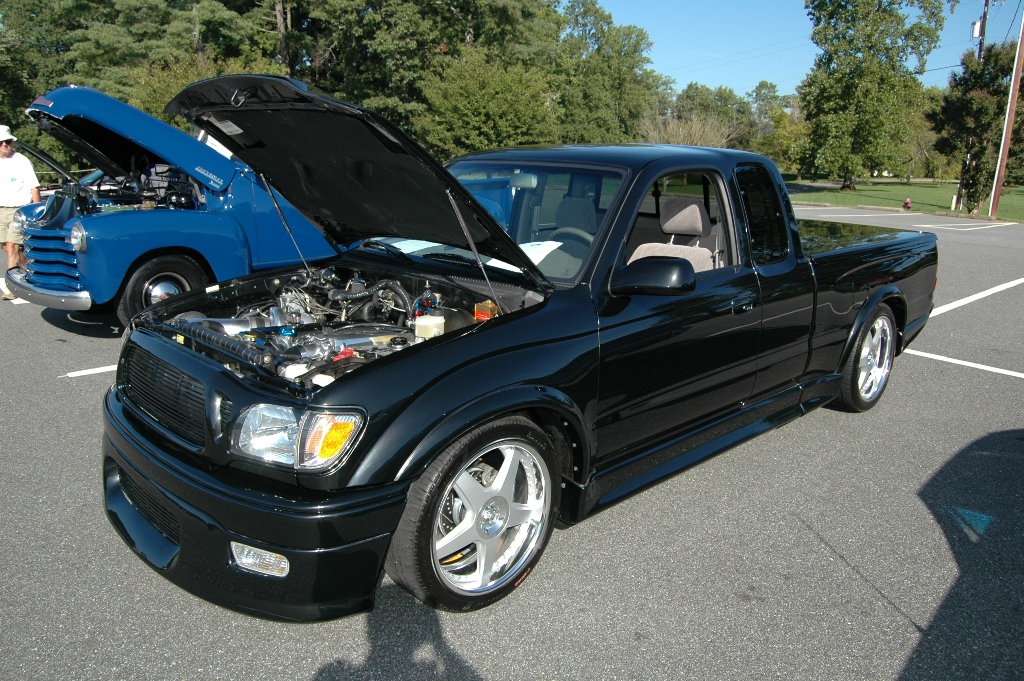 Latest upgrade
Rotora Big Brake kit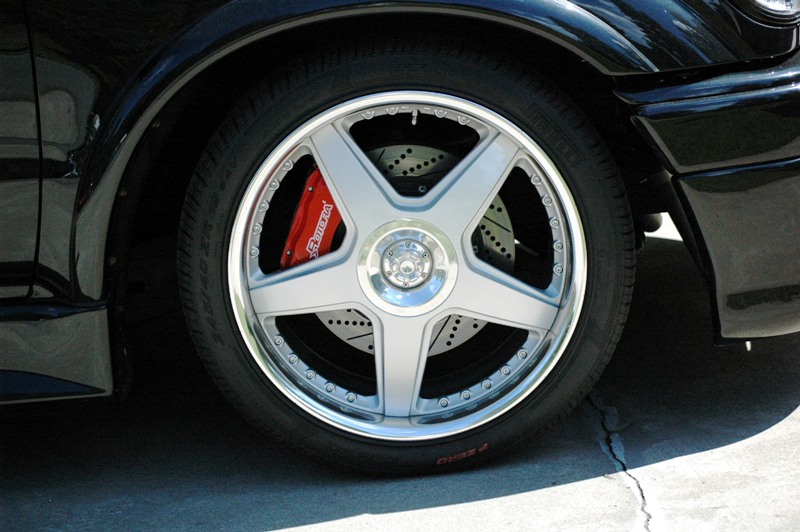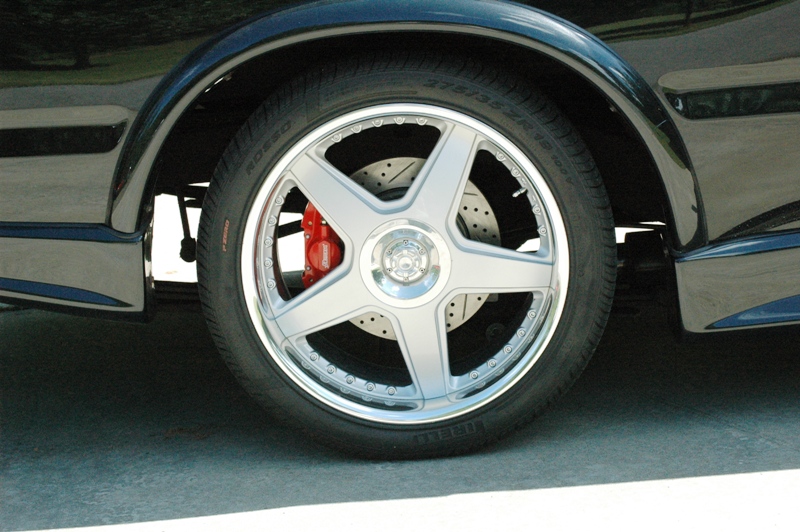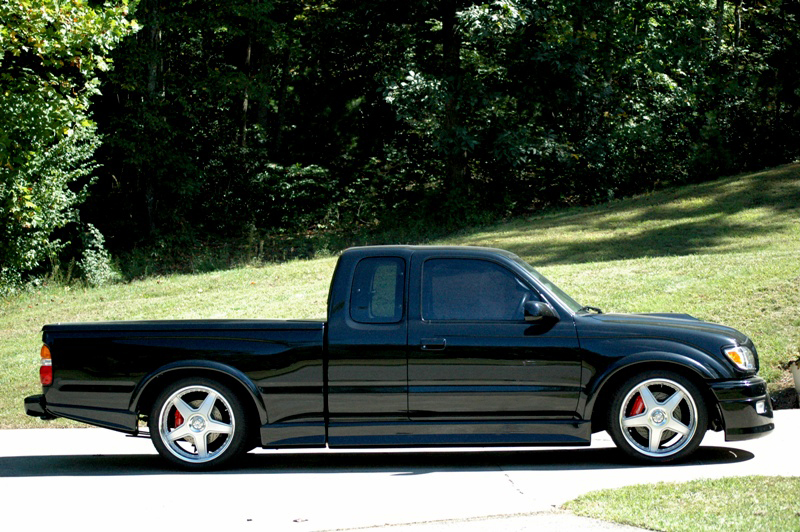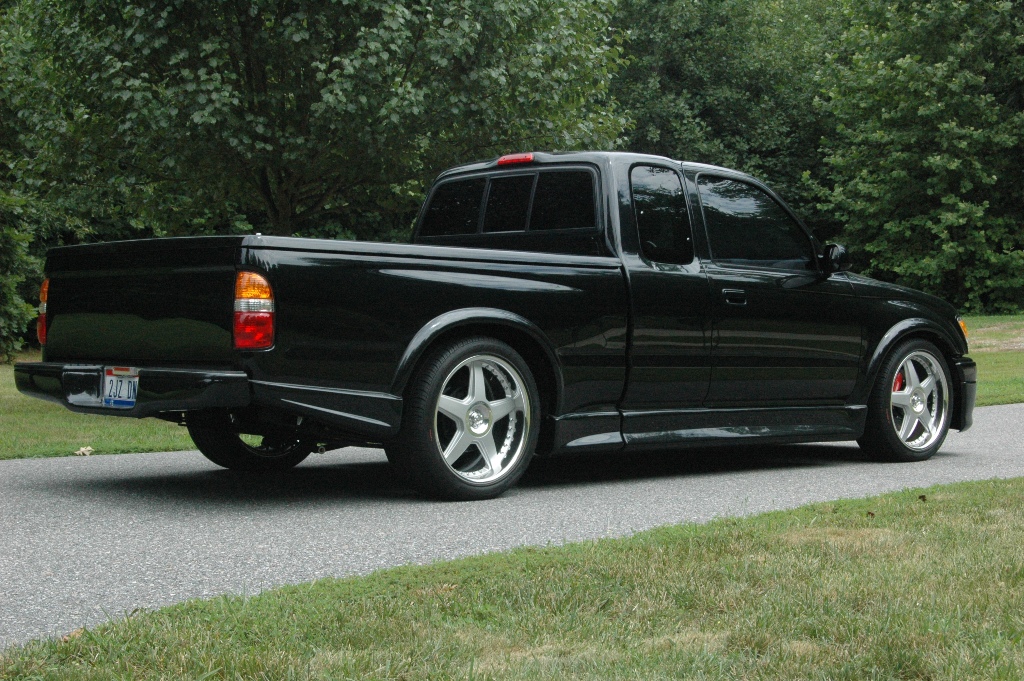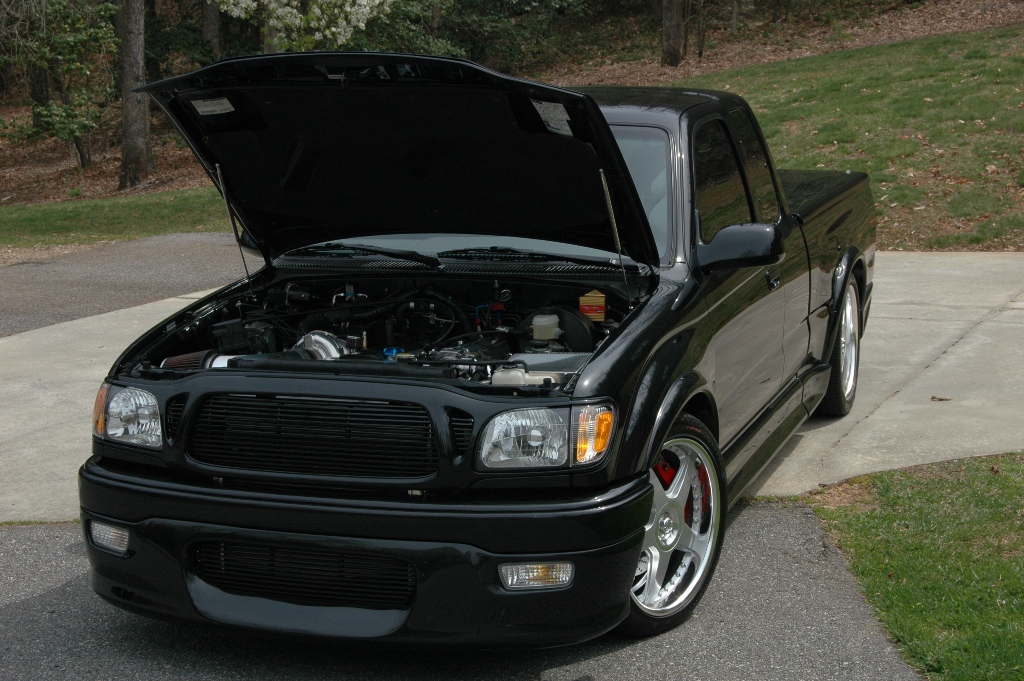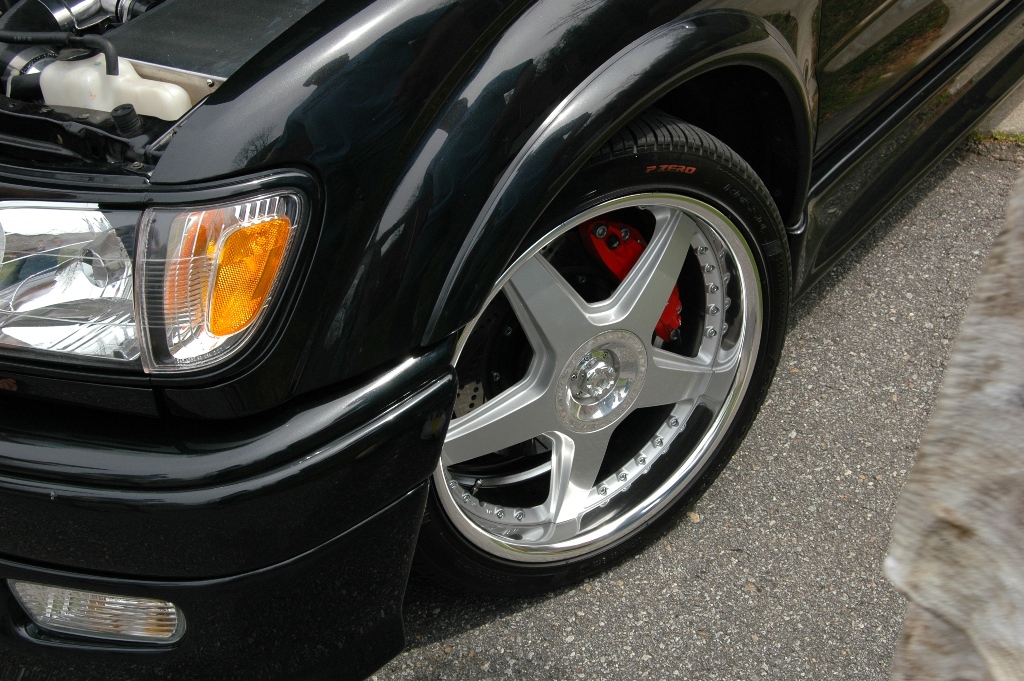 Truck as shown in June 2011 issue of Modified magazine